We understand how frustrating it can be to deal with daily back pain.
Are you ready to get back to doing the things that you love again?
What's stopping you?
Get back to playing with your children or grandchildren again.
Stop worrying about whether you can do something.
Wake up with a smile in the morning again.
We can help!
Schedule Your Appointment
The FC&R Success Plan
Imagine How Great It Would Feel To Know You Could:
Schedule an Appointment
Choose a doctor. Find a convenient time. Schedule your appointment.
Get a Personalized Plan
Find out why you hurt. Get treatment. Learn what you can do.
Get Back To Your Healthy, Active Life
Play with your kids again. Stop worrying and Smile again
Hurt less so you can do more!
At Freedom Chiropractic & Rehab we know you want to live a healthy and fulfilling life regardless of age. In order to do so, you must free yourself from the aches and pains that slow you down. However, you may not know how to treat them on your own, without the use of drugs or surgery. We believe that no one should have to rely on those risky interventions, so we developed a non-invasive plan for treating your back pain. Through a combination of chiropractic manipulation and at-home therapeutic exercises, learn to take back control of your health. Here's how it works: schedule your first appointment, come in for an assessment and treatment plan, and finally get back to living and doing what brings you joy!
Schedule your appointment today, so you can stop living with back pain, and start living a fulfilling life again!
Schedule Your Appointment
Meet Our Doctors, Chip And Carol Bleam
Your guides to living a vibrant, active life - free from pain.
Chip and Carol Bleam understand how important it is for you to feel great about your body in order to get the most out of life. A husband and wife team, the Bleams are fully committed to serving and caring for every patient. They are passionate about giving you, the attention and time that you deserve to make a full recovery.
They will inspire you to move and to be active as part of your overall health. You'll love the experience of working with the whole Freedom Chiropractic & Rehab team.
Learn More
Voted Best Chiropractor In Carroll County AGAIN!
Thank you for your support Carroll County!
We are honored to receive this award for the second consecutive year. We work hard every day to provide evidence-based chiropractic care that is both personal and of the highest quality. Our team is looking forward to reaching more people as we continue on our mission of making our county a healthier, happier place.
Learn More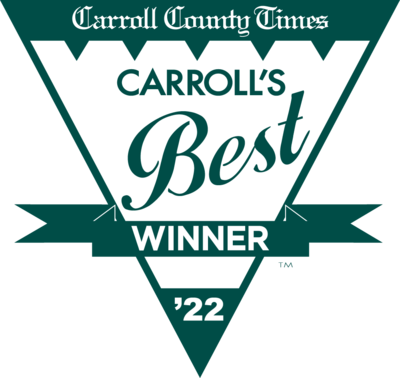 A Word From Dr. Chip
Here's What You Can Expect From Us
"It was a breath of fresh air to finally have a physician say 'the goal is for you to heal and be independent of me' versus let's have you come every week until the end of time."
- Google Review
"They really do believe in being my partner in achieving a healthy, active, and pain-free life."
- Google Review
Read More Reviews
You're Not Doomed To A Life Of Pain
Come and see us right away and we will help you get your life moving in a new direction.
Schedule An Appointment