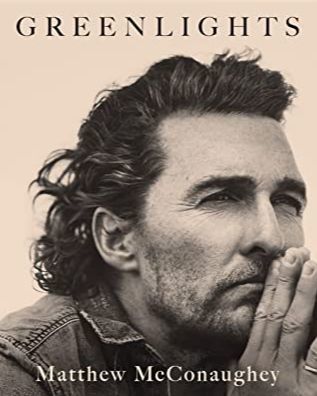 All that I see are Greenlights!


In a former life, I used to be an avid podcast listener. Back when my commute was 30 min each way, I used to burn through multiple podcasts a week. When we opened Freedom Chiropractic & Rehab, my commute got much shorter! As much as I have loved the shorter commute, suddenly I was no longer able to listen to the hours of podcasts that I could before. That didn't stop me from doing my best to keep up, but it certainly slowed me down.

Over the past year, I have returned to using audiobooks for my (short) commute. Ease of access was the major driver when I made the switch years ago from Books on CD to podcasts. Recently, I stumbled across the Libby app, which is linked to your library account. Soon after finding it, I switched back to audiobooks. (If you haven't tried the app for access to audiobooks, I cannot recommend it highly enough.)

Most of you know that I love to read. Audiobooks give me the chance to read two (or three... or four...) books at the same time.

My current audiobook selection is Greenlights from Matthew McConaughey. It is a great book, but the audiobook takes it to another level! He reads it as though he is just sitting around a campfire with you, shooting the breeze, roasting marshmallows, and telling stories. It is brilliant! It is a great combination of unfiltered storytelling about his life, intertwined with the lessons that he learned along the way. Believe it or not, I want my commute to be longer just so I can keep listening! I would highly recommend it as an entertaining read with some serious depth.

Early on in the book, he dropped a gem. That gem has been rattling around in my head since I heard him say -


"Be less impressed, get more involved."


Many of us spend a lot of time looking up to people because of their position, or their status, or their wealth, or their success. Stopping to gawk at someone else slows your momentum, and will take your focus off your goals. Rather than spending that time focusing on someone else, focus your energy on being more involved in your life. Be more involved in the things that you can impact.

Your family.

Your friends.

Your job.

YOURSELF!

If anyone has any good book suggestions I would love to hear them!