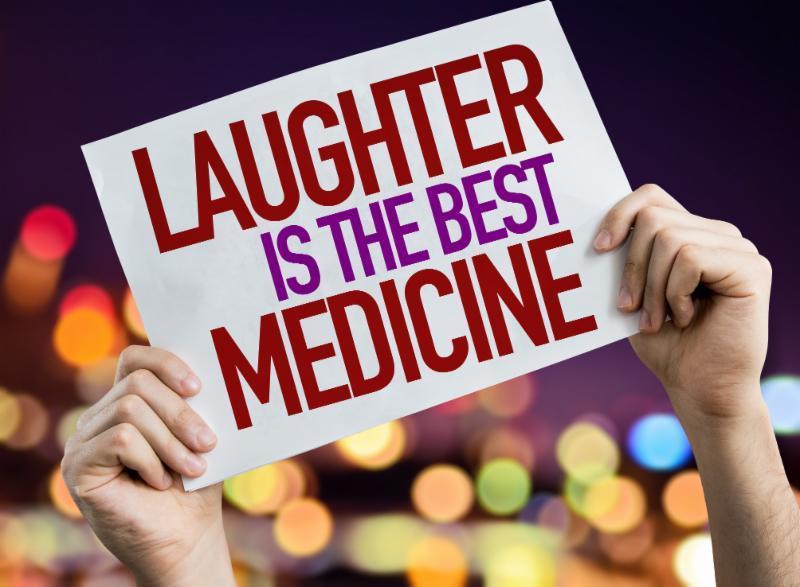 Do you laugh daily?


Recently, the book club that I am in decided to shift our approach to our meetings this year. We actually decided to read fewer books, while still getting together to discuss them monthly. Seems like a strange idea for a "Book Club" right? You may be wondering why we would choose to read fewer books, without changing our meeting frequency.

This decision was not made because we wanted to read fewer books, but because we wanted to take the time to properly digest what we read, implement the things that we learned, and use the concepts to improve our lives. Then at the next meeting share what we have learned with one another.

Our most recent book was a book called Humor, Seriously by Jennifer Aaker and Naomi Bagdonas. The key concept in the book focuses on the impact that humor has on life. I enjoyed some of the material in the book, and some I didn't care for. Ironically, I was expecting the book to be a little funnier than it was... However, despite being a little disappointed in the lack of humor, there were quite a few key takeaways that made the book worth reading.

The biggest takeaway for me was the impact that humor has on the human connection. In a world that is more and more reliant on virtual connections (i.e. social media) we need to build more lasting human connections. Levity and humor are two great ways to build those bridges.

Another takeaway that seemed really simple, but often neglected, is that we do not necessarily need to be "the funny one" in a group of people. When we try too hard to be funny, it is easy to miss the mark. In the grand scheme of things, it is much more important that we are fun to be around than it is to be the one making everyone laugh. When the people around you are having fun, then you are more likely to build stronger connections with them.

With these lessons learned, and several others, my goal is now to look for humor throughout the day. Look for things to laugh about. Have you ever noticed that children laugh more than adults? It seems as though as we age, and daily stress levels increase, it becomes a little harder to find humor in our day.

That doesn't mean that we should stop looking!