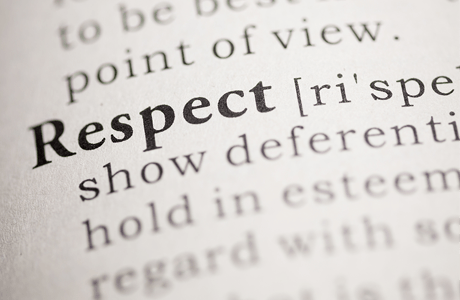 Let's talk about R-E-S-P-E-C-T this week!

We have been dealing with COVID-19 for nearly 6 months. Can you believe it? Freedom Chiropractic & Rehab closed our doors and went to strictly Virtual Office Visits for about 2 months at the beginning of this pandemic. Upon re-opening, new procedures had to be developed, for our office, to make sure that we are doing all that we can to prevent the spread of this disease. In addition to new cleaning and scheduling requirements, another part of our daily routine has been monitoring the COVID-19 statistics, on a national level, on the state level, and on the local level.

In reality, we really only focused on the national and state numbers because Carroll County was doing so well. Our case numbers were minimal in the grand scheme of things, but we knew that we needed to continue to monitor for changes. There seemed to be little to no impact on our schedule, but this week things changed.

Four people! Four people needed to cancel their appointments for this week because they had potentially been exposed and needed to be tested. Four people this week! After having no COVID related cancellations since we re-opened our doors almost 3 months ago, we had four in one week.

All four of these people did the right thing! Let me be clear, I am not upset, at all, that we had patients cancel their appointments because of the pandemic. Instead, I RESPECT and appreciate them even more for doing the right thing! All four of them had COVID-19 testing done and quarantined until they got their results. This is what we all need to do! After they each received their negative results they called the office and we were able to get them in to be treated within 24 hours of that call.

The lesson that I hope that we can all learn from this is that we are not out of the woods yet. Please do not let your guard down. Please do not get complacent and think that COVID-19 is just going to go away on its own.

We must remain vigilant.

Continue to do the right thing for yourself, friends, and family!


Movement is my medicine,