Do you have Principles?
Late last year, a friend of mine recommended a book to add to my list for 2023. Ironically, it had been recommended to me by another good friend, several years ago. The book was called Principles, and was written by Ray Dalio.

After the first recommendation, my friend recommended that I download a copy of a free app which is also called Principles from the App Store. I did just that and was surprised that inside this app is a digital copy of the book! I was so happy to see this, but quickly realized that this was not a book that I would be able to digest through sporadically reading it on my phone. This is a 600ish page book. I needed this on paper or on my Kindle. It was not going to be a book that I would sit down and read in one sitting.

It is one of my must-read books for this year, but the goal is to finish it by the end of 2023! This is definitely a book that will require some reading, then require some additional time for reflection and integration. That will be a worthwhile task though! One of the beautiful points of reading it through the app is that every time I open the app I am greeted with the Principle of the Day. This is a simple statement from the author that is intended to be thought-provoking. When I opened the app to do a little reading on Monday, the Principle of the Day hit me pretty hard.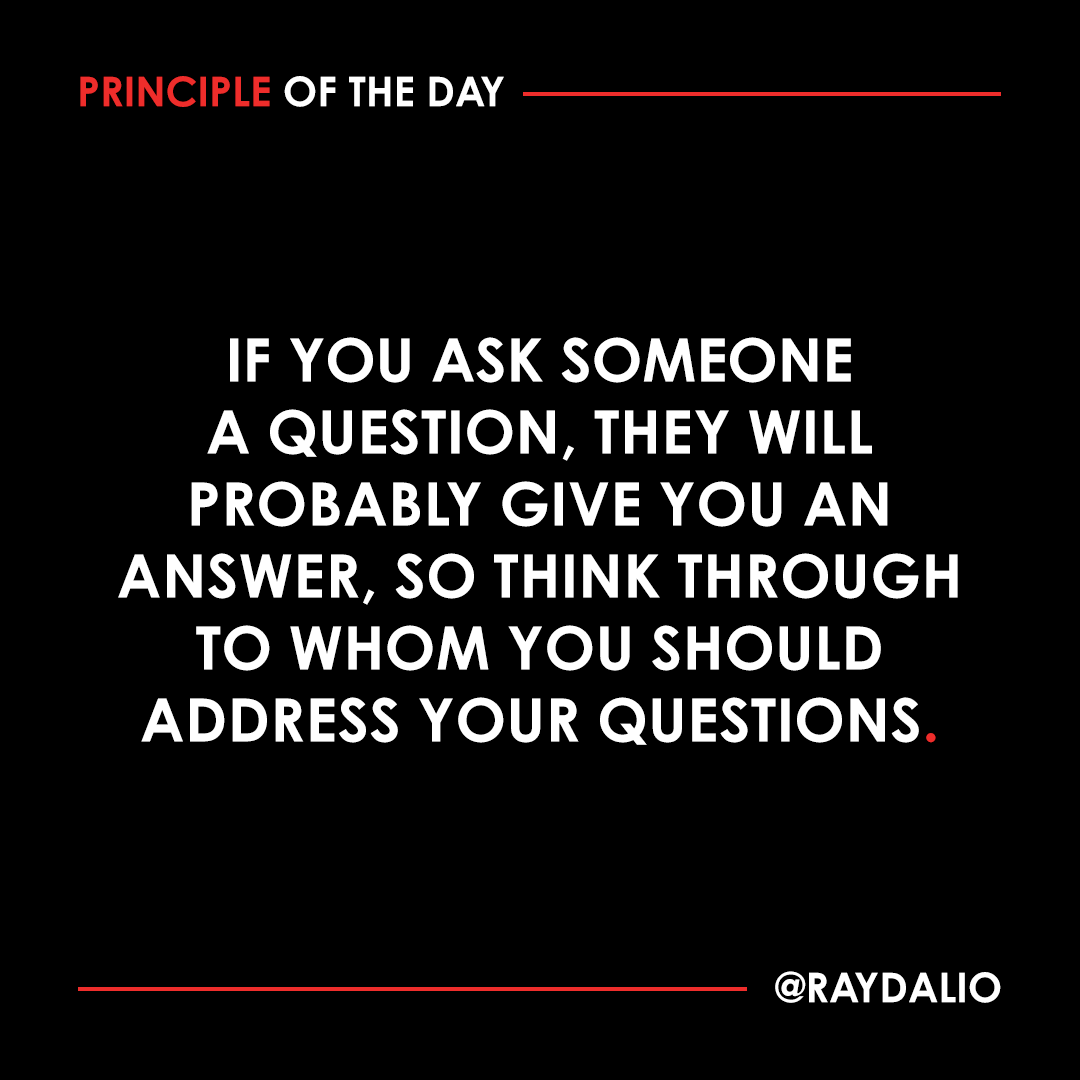 This concept is often a tough lesson to learn. Most people inherently want to be helpful. As a result, when you ask someone a question they will most likely try to provide an answer to that question. However, it is important to remember that they may not be the best person to look to for the answer that you are seeking.

Be careful who you turn to in your times of need, and make sure that the people that you turn to are equipped to help!
Movement is my medicine,