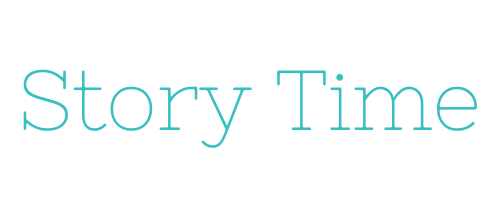 It's Story Time

If you have already heard this story, please stop reading... I do not mean to bore you with it because I think that I have told this story 100 times already this week! You have been warned!

Beginning this week, I had to change my schedule a bit. Prior to this week, I was spending my Tuesday and Thursday evenings, coaching a strong group of women as part of our Freedom Strength classes. This week I had to stop coaching the Thursday night group, because I am going to be coaching a different group of ladies! I get to be an assistant coach on Molly's lacrosse team of Kindergarteners and First Graders... What was I thinking?!?!

Molly and I have been talking about how I was going to be coaching her and her friends for the past couple of weeks. We have both been anticipating the start of our practices!

Now let's get on with my story...

This past Sunday afternoon, I was sitting on the couch working on a project on my computer, when Molly came running inside. She had been outside playing with her sisters and some of the other children in the neighborhood. I assumed that she was hungry or needed the bathroom. (Which are typically the only reasons she would come inside...) She marched up to me and said "Daddy, I want to play lacrosse." Of course, I responded "That's great Honey. Practice starts on Thursday." She looked me in the eye and said "No, I want to play now." I could not close my computer fast enough... we grabbed our sticks and marched right outside and had a catch! More important than playing lacrosse, we smiled together, laughed together, and had fun together. Remember that Molly is only 6, so playing lacrosse didn't last too long before she said "Ok, I want to play with my friends now." Lacrosse may have lasted for maybe 10 minutes, but those 10 minutes were awesome! And the smile on my face lasted for hours after we finished!

Later that night while I was standing at the stove making dinner. There were pots simmering, peppers and onions being sauteed, sausages on the grill. You get the picture. She did the same exact thing! Stormed inside, marched up to me and said "I want to play lacrosse." Now, I am in the middle of making dinner for the family while Carol is working on a different project on a different floor in our house... What would you do in that moment?

Do you know what I did?

I yelled "CAROL! Molly and I are going outside to play lacrosse! I need you to take over dinner!" Molly and I ran outside laughing and played for another 10 minutes. Smiles on our faces the entire time.

We made it back inside before dinner was even ready, but that time that we shared was priceless.

When your children ask you to play, how do you respond?

Movement is my medicine,