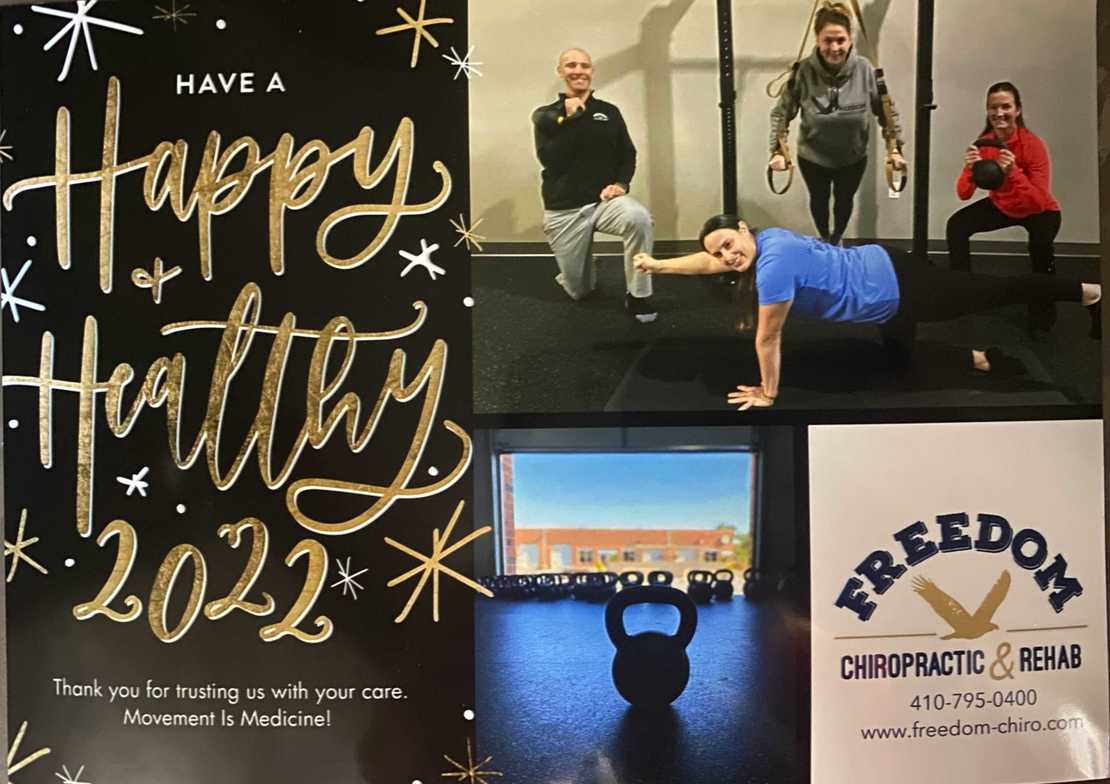 Happy Holidays!

2022 is almost here and we at Freedom Chiropractic & Rehab would like to wish everyone a Merry Christmas! We all know that 2021 (and even 2020 for that matter) has been a very challenging year for everyone. Let this email serve as a reminder to do all that you can to break the cycle this weekend.

Rather than focusing on all of the negativity on the news, why don't you relax and turn on your favorite holiday movie? (If you are looking for suggestions, our family loves Elf)

Rather than staring at your phone, why don't you spend time talking with your family and friends?

Rather than waking up at the crack of dawn for work, why don't you sleep a little later? (Other than Christmas morning for those of us with little kids...).

Rather than stay angry with someone, why don't you pick up your phone and call that friend or family member that you have lost touch with recently and mend those fences?

Try to do everything that you can to finish 2021 on a high note, because 2022 will be here before you know it!