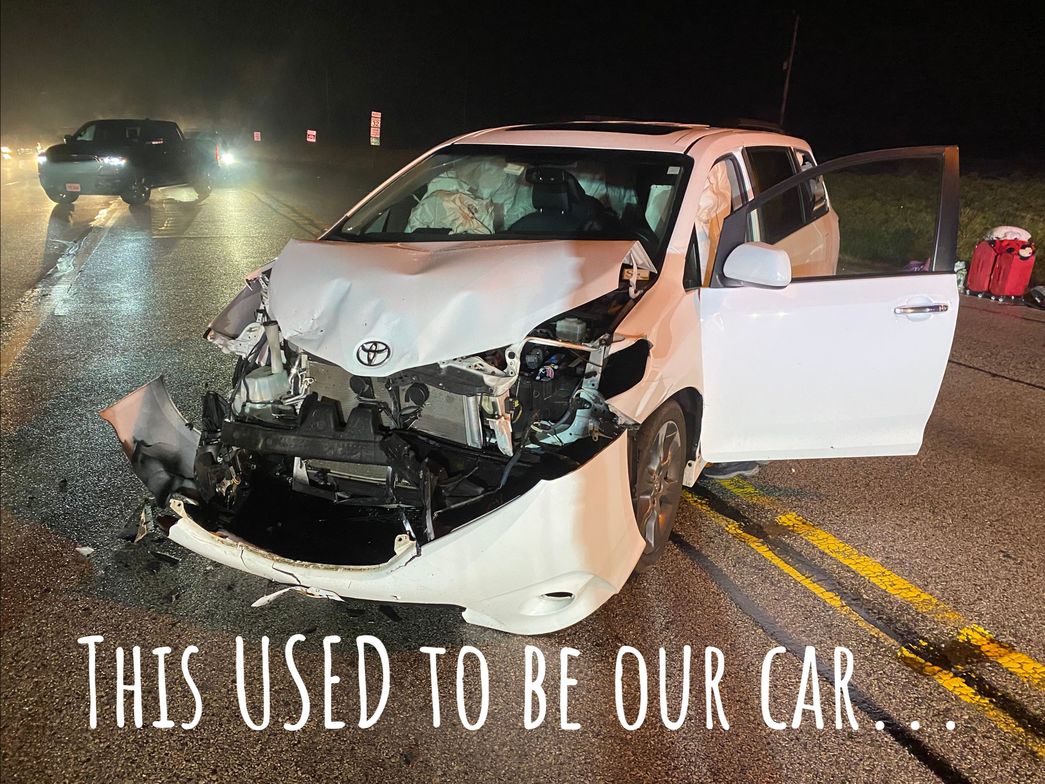 Last week's newsletter was challenging to write because I was really caught off guard by the passing of Kobe Bryant in the tragic helicopter accident. Over the past weekend, another accident hit much closer to home for us.

The office was closed late last week because we took a quick trip to Great Wolf Lodge for some family fun, while there we learned that Carol's sister had her third daughter (My mother in law now has 8 grandDAUGHTERS!). So of course, we made a side trip to visit Carol's family and meet our newest niece! We decided to get a jump on the traffic and head home on Saturday night, so that we had a full day on Sunday to get ready for the Super Bowl. It seemed like a great idea at the time. For most of the trip, it was a great idea... until we started through the intersection of 32 and Old Frederick Road. As we approached the intersection, and the flashing yellow light (It changes to flashing yellow at some point in the night), I saw the blur of a grey sedan race into the intersection (without stopping for his flashing red light). Immediately, I jammed on the brakes and attempted to avoid the impact. I was unsuccessful. Our minivan slammed headfirst into the other car's driver's side rear wheel. Every airbag in our car deployed, and in that instant, I was overcome with rage... and FEAR!

After a quick self-assessment, I looked over at Carol to make sure that she was OK. At that moment, I remembered the precious cargo that was in the back of our van... I hesitated before looking back because I was afraid of what I might see. The silence was eerie... I heard nothing. No cries. No screaming. NOTHING.

My daughters had been sleeping in the back of the van, blissfully unaware of the frightening way that they would be awakened. As I looked over my shoulder, they were all staring at me, in total shock but without a scratch on them. They were fine. Sure, there was an abrasion, there was a goose egg on one head, but a 50 mph head-on collision could have caused much more damage...

Almost as if the universe was speaking directly to me, I realized just how close I was to losing everything. Please do not take a single moment for granted.

Hug your family.

Tell the people that you love just how important they are to you.

Live every day to the fullest!

Movement is my medicine,