A Weekend of Learning
Just a little peak behind the curtain in the Bleam household this week. If you have had children who play travel lacrosse then you know how crazy the month of June is! This is our first June with two girls playing in lacrosse tournaments! So this June is definitely a little different!

Over the past weekend, my daughter's lacrosse team participated in the Lax 4 The Cure tournament. It is a great tournament that's primary goal is to raise money to fight against breast cancer. It truly is a wonderful event and the girls love it! They have pink uniforms that they only wear for this weekend's tournament. (As a matter of fact, I don't recall the last time I saw my daughter wearing pink!)




With all of that being said, this weekend was a lot of fun, but it was a tough one for the girls. The coaches challenged them by asking them to play in the top bracket in the tournament. Our team has been dealing with some injuries throughout the season, and has been able to battle through them. This was going to be a BIG test for the girls.

The girls played against two quality opponents, both of which were from different parts of New York. Both of those games were tough hard-fought matches, and unfortunately, we did not come out on top of either of those matches.

In the other 2 matches, our girls went up against 2 of the top 3 teams in the country, at their age. This was quite a learning experience for us all. These teams had put in the work! They thoroughly beat us on both ends of the field. The coaches learned a lot about the girls, the girls learned a lot about themselves, and the parents got a glimpse into what the future can hold for our girls!

Despite losing those four games on the scoreboard, there were some great lessons learned by us all!

In conversation, on the sidelines, one other dad and I discussed a quote that he had heard a long time ago.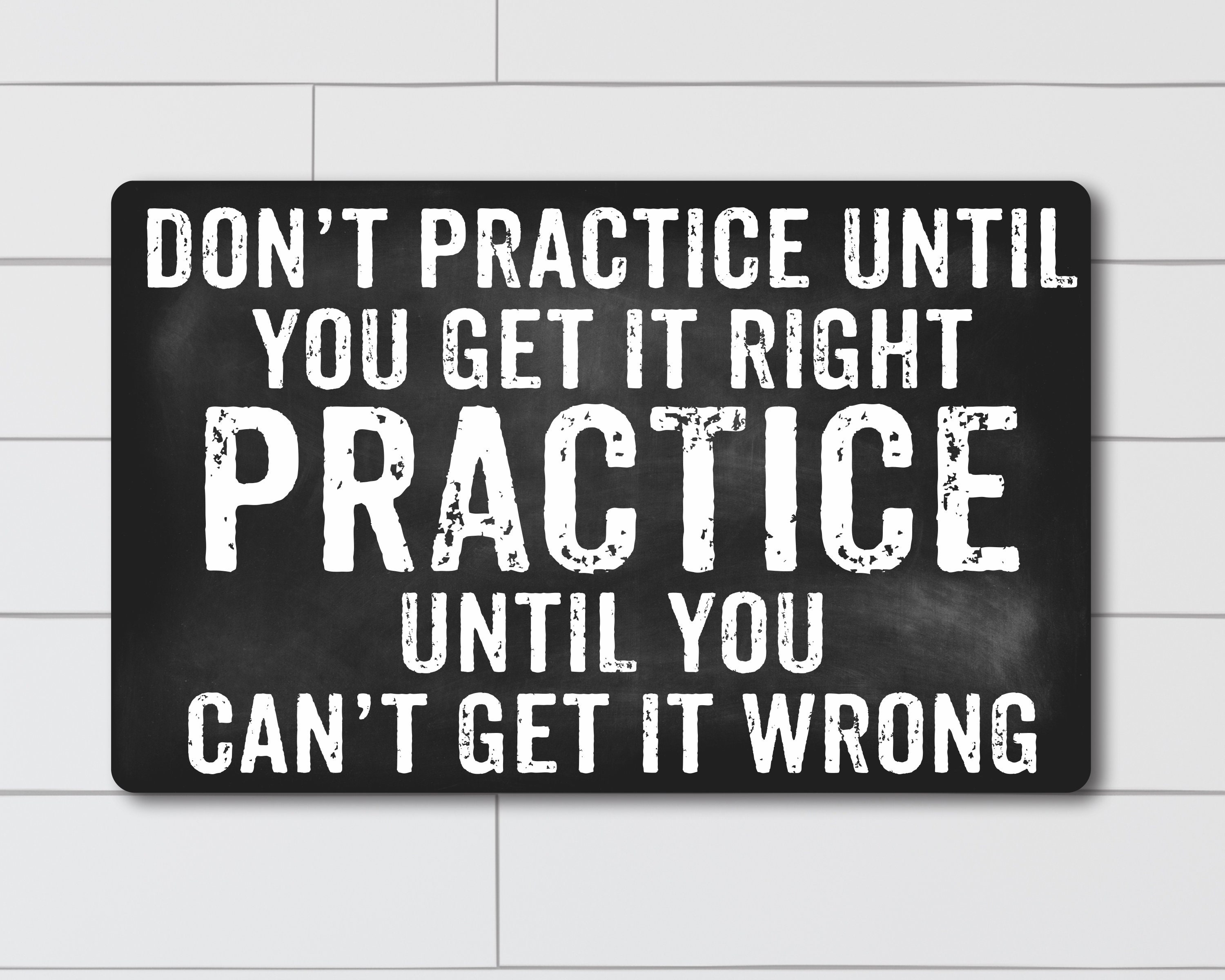 This message resonated with me because it applies to so many aspects of all of our lives. It was almost certainly the difference between our team and the top teams that we faced over the weekend. Not that our girls don't practice, but it was pretty clear that the other teams had put in more time. Their girls didn't seem to make mistakes. Ever.

This should be WHY we are practicing. Regardless of if we are talking about playing lacrosse, or hitting golf balls, or swinging a kettlebell, or playing the piano.

We should all be practicing until we cannot get it wrong!
Movement is my medicine,