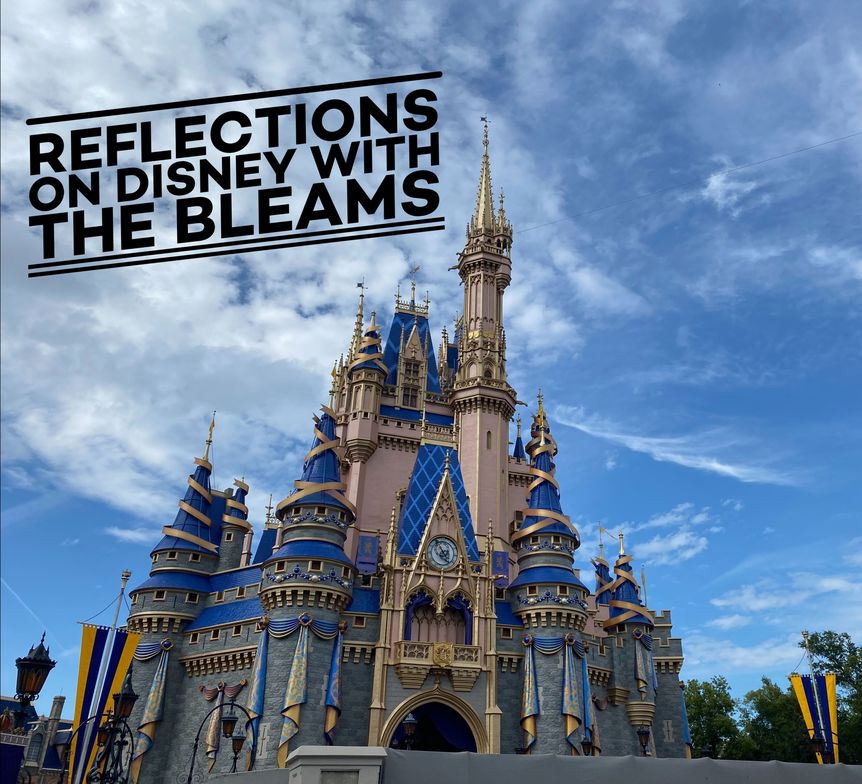 Reflections on a week in Disney World with the Bleams!
Late Wednesday night Carol, the girls, and I landed after a week at the Happiest Place on Earth. Rather than type up a full typical newsletter for this week, I am going to write up some of the things that we learned during our time away!
Only one rule while on vacation! - HAVE FUN!
No matter what happens. No matter what you are doing - Always have fun. Ice Cream for lunch? Sure! Park closes at 11? Stay there until they kick you out! Rules are a necessity in day to day life, but while on vacation sometimes we just need to let loose and focus on enjoying every minute!
Be prepared for anything!
The weather was beautiful for most of our trip, but on our last day in the parks, we got caught in a monsoon in Epcot. Luckily for us, Carol was prepared! We had ponchos, an umbrella, and a plan! We were soaked to the bone, and may have changed our shoes in the middle The Three Caballeros ride... but we still followed Rule #1!
Enjoy the down times too!
Don't forget to embrace the rest time. There are a lot of highs on a trip like this, but stopping to enjoy the downtime is just as important! Make sure to plan for that time because we all need it! Sitting on the bus? Rest! Sitting for lunch during the day? Rest! Sitting by the pool? Rest! Whenever you can, REST! The rest of the time, be ready to be on the move!
Don't be afraid to call an audible!
We talked to a lot of people before this trip about their Disney experiences. Most advised that you needed to do some significant planning to get the most out of the trip. So we did just that. I would say that we did some planning but we were not over planned. On our second day in the parks we visited Animal Kingdom. We, unanimously, agreed that it was our favorite of all of the parks. There was one little issue though... about halfway though the day, and maybe one quarter of the way through the park, we realized that we had dinner reservations at 6:30 at a Disney Springs. That meant that we would have to leave the park at around 5:00. None of us wanted to do that! So we called an audible! We cancelled our dinner reservations and ate a bunch of snacks for dinner instead. The park was closed before we left! We were the last ones to ride the Kali River Rapids before they closed that night! Was this the healthiest choice in terms of nutrition? Absolutely not! The smile on all of our faces as we were ushered out of the park is something that we will all remember forever though!
Do not make your children do anything they don't want to!
During this trip, I acknowledge, I had a Dad Fail... On two separate occasions, I pushed (not literally) one of my daughters to get on a ride that they weren't sure about. I assumed that once the ride started, they would love it. You know what happens when you assume... Needless to say, they, in fact, did not love it and it affected the rides that they chose for the rest of the week... Lesson learned (the hard way)!

Always Reapply Sunscreen
No explanation necessary on this one...


Come to think of it... These lessons seem like they work whether you are on vacation or not! (Except the first rule... You probably need to have some other rules in place besides just having fun!)