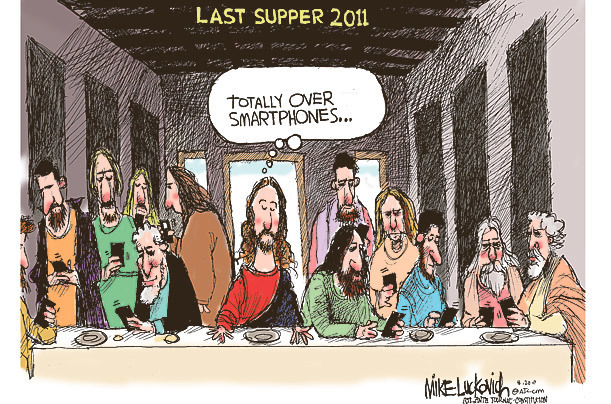 Step away from your phone...

I have to remind myself to do this... a lot. More often than not, even after I have said it to myself, Dr. Carol has to remind me too. The internet and, more specifically, social media is an amazing thing. They have made information readily available to anyone, and at any time. While this is an incredible accomplishment, it can be a blessing and a curse.

Dr. Carol might disagree, but at this point in my life, I use social media as a learning tool. It allows you to interact with and pick the brains of just about anyone who is willing to make themselves accessible. It allows for interesting dialogue and learning opportunities between peers. Sometimes I will contribute and weigh in with my opinion, but sometimes it is just as beneficial to sit back and listen to two people have an exchange of opinions. Their conversation will often provide nuggets of information that will shape and mold your opinions. And that is OK!

Just like in the real world, we need to be willing to challenge our own beliefs when we have a conversation. If we can approach these conversations with an open mind, we may actually learn something from the other person. Regardless of the topic, the next time you talk with someone, in real life or on social media, focus on truly listening with the intent to learn from the other person's perspective, rather than trying to convince the other person that you are right and they are wrong. You never know, if you listen to learn, you will either solidify your opinion or possibly even shift your position.

In my opinion, this is true regardless of the topic being discussed. (Especially if you are discussing politics...) Do not spend your time in an echo chamber for your ideas, attempt to get outside of your comfort zone with those conversations because you never know what you might learn if you just listen!

Movement is my medicine,