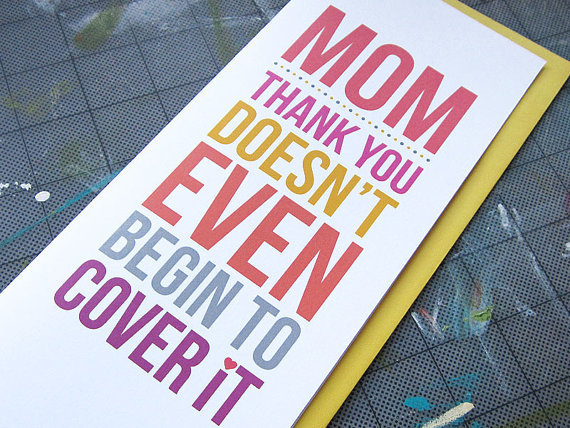 Take A Moment To Thank Mom!

None of us would be here without our Moms! They not only brought us into this world, but they have had an immeasurable impact on who we are today, for better or worse. As an adult, I often reflect on how my life progressed to this point, and I realize that I cannot possibly overstate the impact that my Mom had on the person that I have become. I would be willing to bet that if you took a moment to look back you would see that you Mom had a similar impact on who you have grown to be.
If you are lucky enough to be a Mom remember that you will have the same impact on your children, for better or for worse. They are watching you ALL the time! EVERYTHING that you do, every word you say, every move you make, every (over)reaction… (Every breath your take… It took every fiber of my being not to turn this into a Police song!) Please take advantage of this opportunity, and leave your children with the tools to make this world a better place than it is today!
WE CANNOT POSSIBLY THANK ALL OF THE MOMS ENOUGH FOR ALL THAT THEY DO!

Move well,

Here are two quick videos that are definitely worth your time!