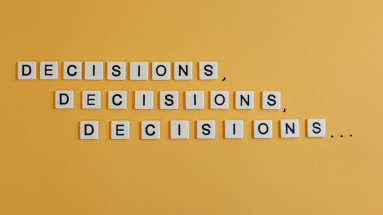 The Holidays are coming...
Time to come clean, Thanksgiving is my favorite holiday. As much as I love the food and the time spent with family, it is often filled with tough decisions. In years gone by, we would need to decide whose house we were going to. We would have to decide what we were bringing with us? We would have to decide how many pieces of pumpkin pie we could eat before the button on our pants gave out... This year is different. One HUGE decision looms for all American families this holiday season.

It is safe to assume that the holidays this year will be unlike any that we have ever had. My extended family has decided, as a group, that we are going to forgo getting together for Thanksgiving. Obviously, it was a tough decision for all of us to make. However, with the COVID-19 numbers steadily rising again, we feel that it is the best decision to keep our extended family safe and out of harm's way.

While, this was a very difficult decision for our family to make. It is a decision that each and every family will be forced to make over the next week or so. Every family will need to weigh the risk vs. reward. Do you want to take the chance of spreading the virus throughout your family? Would you rather get together and remain socially distant and wear a mask when you get together? Or would you rather just get together like you always have? No one else can make that decision for you, and I would never tell you what to do because it is a deeply personal decision.

Just like whether you should eat that last slice of pumpkin pie, it is a decision that only you can make.

Movement is my medicine,