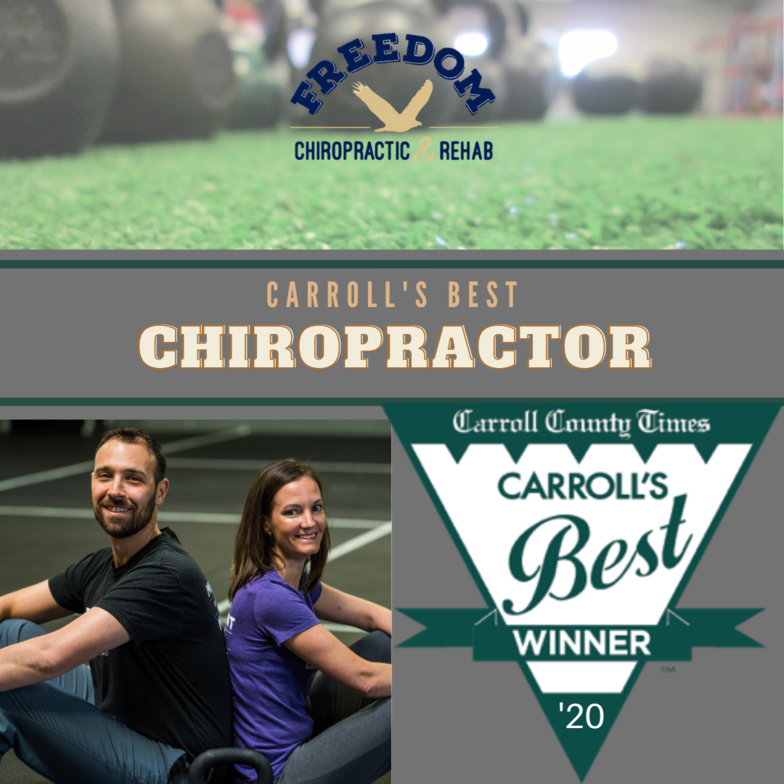 Time to share our big news!
In the middle of August, we asked for your help. Our patients came through in a BIG way! Now it is time for us to say THANK YOU! A couple of weeks ago we found out that all of your help, and votes, have paid off (but we weren't allowed to make it public yet)! After opening our doors just a little over 5 years ago, we were just voted Best Chiropractor in Carroll County!

There is no way that we could have won this award without your help!

During our initial planning sessions, Carol and I set quite a few goals for our practice. Some of those goals were short term goals, but some were much longer-term goals. One that we certainly wanted to accomplish was to win this award but to be honest, we did not expect it to happen this quickly.

One of the things that we talk about in the office a lot is that we need to stop and celebrate the wins. We realize that it has been increasingly difficult to find the wins over the past several months of this pandemic. For many of us, our worlds have been turned upside down.

If we pause for a moment and shift our focus back to positivity, then we will see that those wins are still there and we need to celebrate them! They may not seem as big as they were in the past, but we can shift our focus onto the wins and away from the chaos. When we take a moment to celebrate those small wins, sometimes they can add up to a HUGE win!

Thank you again for all of your support over the past 5+ years!

We truly appreciate it!
Movement is my medicine,