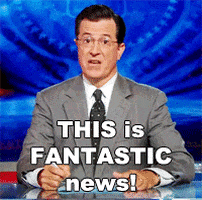 This has been a very trying time for all of us. We hope that you, and your family, are all continuing to stay well. Just like you, we cannot wait to return to our previous routine, though we know that some things will have to change for the time being, and potentially for the foreseeable future. One thing that will not change is our commitment to keeping our patients, and our community, safe and healthy.

With some heightened safety measures in place, we are very excited to re-open our office, starting next week! Our schedule will be VERY limited, as we begin to implement these new safety strategies. Our preventative guidelines are based on recommendations from both the CDC and the American Chiropractic Association.

Here is a list of our protocols that will be in place beginning next week:

Every patient will need to wear a face mask (that they provide) and wash their hands in one of our restrooms immediately upon entering the office.
Every patient who enters the office will need to answer screening questions before they can enter the treatment room.
Appointments will be scheduled to allow for proper social distancing while patients are in the office.
All surfaces that a patient touches will be disinfected prior to another patient entering the treatment room or rehab area.

We will continue to do virtual office visits for those who do not wish to come into the office. For those of you want an in-office visit, we will begin seeing patients on Tuesday and Thursday afternoon from 12-5 PM. Once we see how these two days go, we will begin to add more time options each week, until we return to our normal schedule! If you would like to schedule one of these appointments please contact us either with a phone call or an email to the office.

We truly appreciate your patience as we try to navigate this pandemic. Our focus throughout the past several months, has been to always do what is best for the public, our patients, and our family. At this time, we feel comfortable getting back to helping our patients and we can't wait to see you all again soon!

Movement is my medicine,