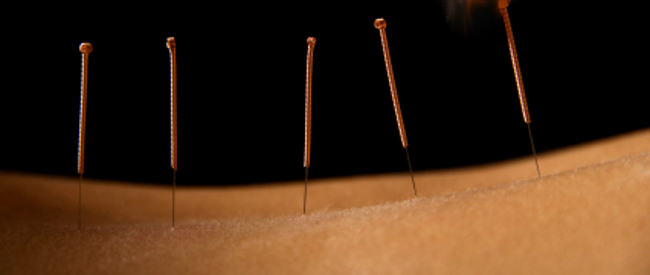 What A Crazy Week! Dry Needling and Jury Duty!

I have to admit that I did not have to time to record any videos this week. It has been a little crazy to say the least. I will never complain about being busy but this week has been off the charts! Each night, I had to call in to the Carroll County Court House to see if I needed to report to Westminster for "jury service." That meant that I never knew what I would be able to accomplish the next day, because I never knew how much time would be spent/wasted in Westminster…
The other thing that made this week crazy was the fact that I spent all of last weekend learning how to incorporate dry needling into our practice. Dry Needling has interested me for quite a while, after seeing some amazing results with patients that I was co-managing. Those interactions with patients and other professionals opened my eyes to the impact that dry needling can have on the healing process. I knew that if I was going to learn more about it, I had to go to the best resource available, and take a course from Kinetacore. Their approach to dry needling combines the skill of dry needling with the observation of patient movement. The ability to observe movement before and after the treatment, allows the patient and me to see the improvement almost instantaneously.
So you are probably wondering what dry needling is. Dry needling refers to the insertion of solid filament (acupuncture) needles into the skin in an effort to treat muscular pain and trigger points. There is no injection done though, so there is no need for any fear of these needles. In fact, most of the time when they were being inserted into me over the weekend, I did not even feel it. Yes, I had some needles inserted into me (probably around 150 – 200, I would guess) during the three day seminar. The most profound benefit that I noticed happened on the second day of our training. I had some needling done to my right hamstring, which has been a chronic issue for me. After the needling session was complete, I was able to bend forward at the waist and touch the floor. I have NEVER been able to do that, but I was able to do it then! Functional Dry Needling (the name for the Kinetacore approach) is designed to help people get relief from pain, while also providing an increase in pain free range of motion. If you have any questions regarding this technique or how it might be able to help you, please contact us at 410-795-0400.

Move well,