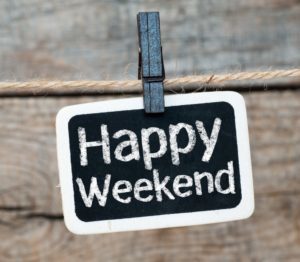 What a crazy weekend!
Last weekend was an unbelievably CRAZY weekend in our house! Over the past several years, the Bleam family Father's Days have always been pretty laid back. This year was the exception to that rule! It was an adventurous weekend to say the least.

Over the past several years, Father's Day would look like this...

I would wake up to breakfast in bed from the girls. Then we would spend the day sitting by the pool and playing with the kids. Then we would prepare a steak on the grill, with some sides, and have a nice quiet meal as a family. After dinner, the kids would get themselves ready for bed and then Carol and I would relax until it was time for us to go to bed.

This year's Father's Day weekend was the total opposite. We spent the entire weekend on the road. Madelyn's lacrosse team was playing in a tournament in North East, MD. There were 2 games on Saturday and then 2 more on Sunday. (I suspect that this will likely be how I spend my Father's Day weekends for the foreseeable future.) These girls have had a rough season. Prior to this weekend, these girls had not been able to pull out a win in any of their games. That all changed on Saturday. We got new coaches (that is another story for a different time) and the whole team dynamic changed! The girls were all playing new and different positions and smiling from ear to ear. On Saturday, they won their first game and tied the other! It was a pretty cool moment to see these girls celebrate their first win of the season!

After the games were wrapped up on Saturday afternoon, we loaded the whole family up in the car and drove up to visit my cousin and his wife in Allentown. We hadn't seen them in person since before the start of the pandemic. It was so nice to sit with them and catch up after so much time apart. We spent the night at their house, then prepared for the adventures that were ahead of us on Father's Day!

Upon waking up the next morning, we had a quick breakfast with my cousins then loaded up in the car. The next stop was our friend Celia's house! Why? Father's Day is a great day to add a new family member! That morning we added Enzo to our family. Enzo is a 10-month-old Rhodesian Ridgeback and happens to be the grandson of our current (almost) 10-year-old Rhodesian Ridgeback, Jessica.

After a quick two-hour drive back to North East, Madelyn had 2 more games. They won the first one and needed to win the second game to advance to the championship game. Unfortunately, they couldn't pull out the second win, but the weekend was a huge success for them all! Enzo was sitting on the sidelines for both games and seemed to love every bit of attention he was getting from us and everyone else!

Here are a couple of pics from the weekend!