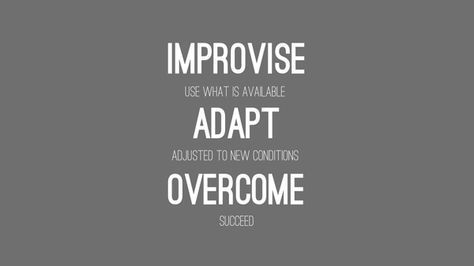 Only 179 to go!

We made it through Day 1 of virtual schooling! Believe it or not - it went pretty well, with no major issues. Imagine that! With the time to adequately prepare for the upcoming school year, the teachers crushed it! Our girls had a great first-day experience. We, as parents, are learning how to best assist our children. Everyone survived, and I'm going to go out on a limb and say that everyone is going to thrive in this new educational world.

Do you know why I think that?

We are human beings! This is just a bump on the road. Human beings have been changing with the times for thousands of years! We have to remember that we are all being forced to adapt. So guess what we will do... ADAPT. Teachers and Students are no different than the rest of society. This pandemic has forced a lot of us to make changes that we never thought that we would have to make, but we are making them because we HAVE NO CHOICE. This is how our world will work for the foreseeable future, until the next change. Who knows when that will be. Guess what happens then... we will change again. That is what we do as human beings. We improvise, adapt, and overcome.

As our children return to school in a totally new way, this week I want you to focus your attention on the future, rather than reminiscing about the good old days. The ability to adapt is one of the most important skills that we can learn.

Do you know what is even more important than learning to roll with the punches yourself? Teaching the next generation to do the same!

Movement is my medicine,