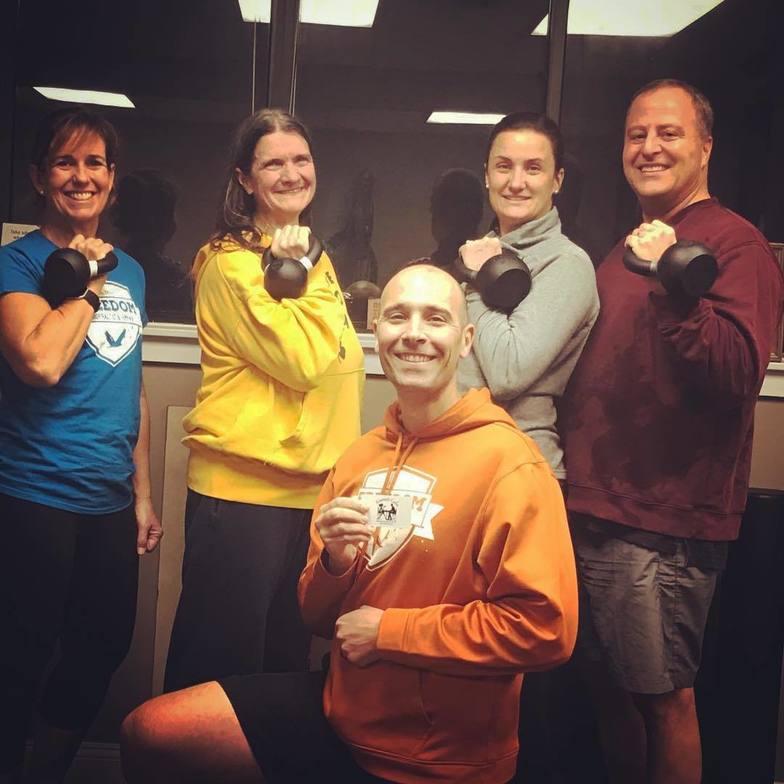 After our Freedom Strength class on Monday night, I had a conversation with one of our members. She has been working with us for almost a year. At the end of every class, while we cool down we discuss gratitude. Everyone volunteers one thing that they are grateful for. Typically, we discuss "wins" that happened that day or over the weekend, but Monday was a little different. On Monday night, one of our members mentioned that she is grateful for the strength that she has developed while in the class. She continued to tell us about all the yard work that she is able to do without any issues. Being strong has made an impact on her everyday activities! That is what this is all about. Before joining Freedom Strength, her exercise routine was pretty simple, she would take a 6-mile walk every night. In her mind, that was all that she needed to do... Like many people, her thoughts about exercise were outdated. Exercise is not just about cardio. As we get older, we need to spend more time focusing on maintaining our strength. She now gets more out of our one-hour training sessions, then she got out of her almost 2 hour walks every night!

What do you for exercise?

Do you do it because it is what is best for you?
Or because it is what you know?
WANT TO SIT DOWN WITH ONE OF OUR COACHES
TO DISCUSS YOUR EXERCISE ROUTINE?
Click Here And Send Us An Email!
Movement is my medicine,