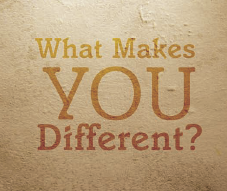 I got a very interesting phone call this week from a potential new patient. After exchanging introductions he hit me with a great question. One that I have been answering for years. He wondered what makes our office different than the other chiropractor that he has been seeing for years. What do you think that my response was? If your friend asked you why they should come to Freedom Chiropractic & Rehab what would you say?

Let's start the story with a little background on this patient. He told me that he has a history of lower back pain which has been bothering him for several years. He has been seeing his chiropractor "fairly regularly" for a little over a year. Immediately after he said that he had been seeing his current chiropractor for a little over a year, I asked him "How is that working out for you?" His response was "Not so good I guess." In order to help him, I needed to know what the other chiropractor has been doing to treat his current symptoms. Let me tell you that when he responded I almost dropped the phone. I said that he would use a "little clicker" on my back and then I would leave. He was dissatisfied with the care and knew that he needed to look for something different. His frustration with the limited care that he got in the office prompted him to take it upon himself and actually use his watch to see how much time the doctor actually spent with him between face to face interaction and treatment time. Anyone care to guess how much time the doctor spent with his patient? LOWER! No matter what you guessed, I am willing to bet that you gave this doctor too much credit. The actual time spent with this patient was 90 seconds! Let that sink in for a minute - The doctor spent a minute and a half with the patient! I learned more about this patient in our conversation on the phone prior to even scheduling the initial appointment than his doctor had learned about him in OVER A YEAR!

Back to the original question - What makes us different? TIME! We take the time to get to know our patients, learn what their pain has taken away from them, and then come up with a plan that meets THE PATIENT'S goals as quickly as possible. Each treatment visit in our office is about 30 minutes of one on one time with the doctor, where you will have their undivided attention! During that time we will do any required treatment, and provide exercises to help the patient meet their goals. When was the last time that you went to a doctor's office and did not sit reading a magazine in the waiting area? We are so confident that you will not wait for your scheduled appointment that we don't even have any magazines in the office! We respect our patients, and we respect their time. That is one of the many things that separate us from the other chiropractors around!
Movement is my Medicine,