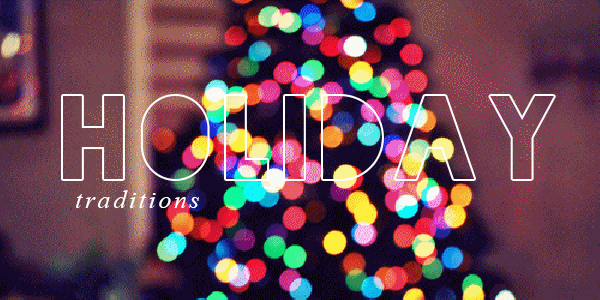 Which one is your favorite?
This weekend we did a couple of our favorite holiday traditions. We love to load the kids in the car and drive around our neighborhood to look at the Christmas lights displays that our neighbors have put up. We typically put on some Christmas music and sing our favorites as we drive around. The kids clearly love seeing all the lights, and Carol and I do too! (BTW I would recommend driving down Hummingbird Ct. and also checking out the house on Compton Lane that has its lights set to music.)

After returning home, we went inside made some hot cocoa, and put on A Christmas Story! I have to admit that I am pretty late to the party on that movie. For some reason, I did not grow up watching it the way that others have. That being said I sat there with my girls and laughed just as hard as they did! Watching that movie has become another tradition in our house.

Traditions are extremely important. They provide a sense of comfort and belonging and bring people together. Very few traditions have a negative impact, because if they did we would just stop doing them! The holiday season is typically filled with many different traditions, and they are even more important this year because they will provide a sense of normalcy during this chaotic year. 2020 might even be a great year to try to establish some new, fun traditions!

Something a little different this week... I need your help! What is your favorite holiday tradition? Next week, I am going to tell you about my favorite tradition!
Movement is my medicine,